Dent Repair Lehigh Valley
At VIVE Collision of Lehigh Valley, formerly Vinart Collision Center, we make dent repair a breeze. Those hail dents and door dings don't always mean you have to tear your vehicle completely down, paint it and take days to complete. In many cases, we can repair those dents without disturbing any of the original paint.
Our dent repair process is quicker, less costly, and seems like a modern engineering marvel.
Paintless Dent Removal (PDR) is an art form of metal shaping and shrinking. Our advanced technology reveals the shadows of the dent, which guides the technician's tool placement and allows them to restore the damaged area without disturbing or damaging the original paint surface.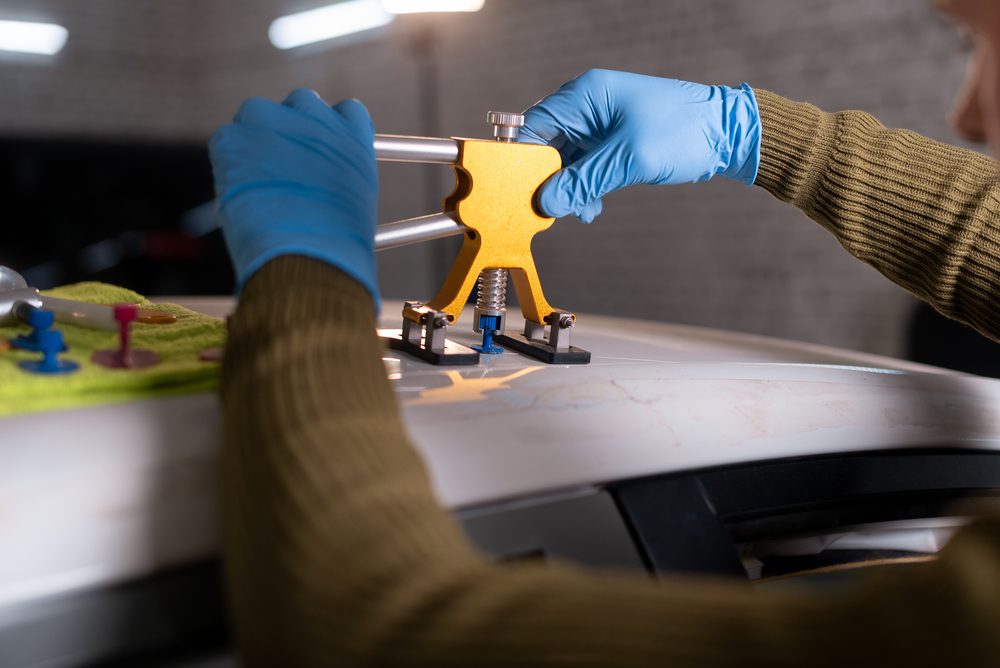 Remove minor dent damage without the high cost of collision repair.
Our technicians can remove minor dents including hail or door dings faster than conventional repairs.
PDR does not use traditional auto body methods like sanding, body fillers, or painting. If the paint does need to be repaired, our computerized paint matching system matches your new paint precisely to the vehicle for a flawless finish. Check out our limited lifetime warranty for any body and paint repair.
Bring your vehicle to our body shop and we'll show you what we can do to make your car look brand new using a little high-tech magic!